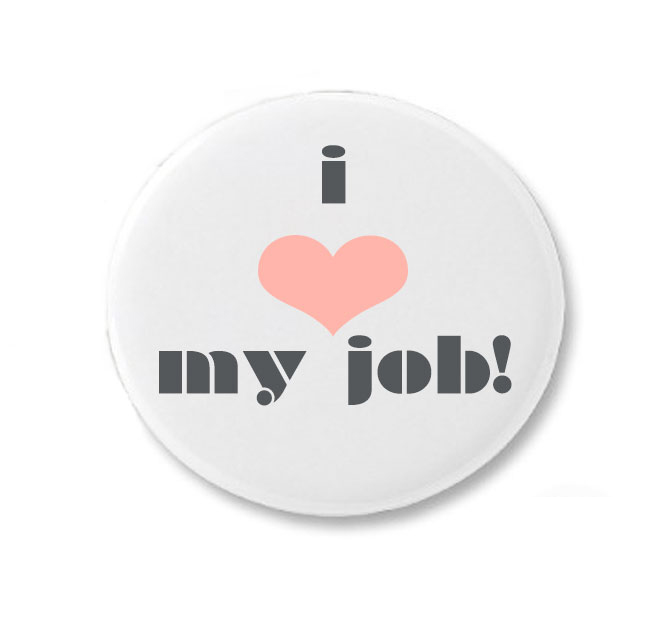 It's Monday again! Once again we are featuring someone who loves going to work even on Monday mornings … my dear friend Kara! There's another post coming about her wedding and just why she is so dear to my heart but today we'll just say she is one special lady who really loves her job. She's one of those people who lights up a room with her smile and caring, warm personality. The moment I met her I felt like I'd known her forever, she just has that way of making you feel comfortable and at ease. Who better to work with children as a Nurse Practitioner? Meet Kara!
Kara Hartman
Pediatric Nurse Practitioner at Mercy Well Child Pediatrics
33 years young/old (depending on the day)
I've been an NP for a little over a year
I really floundered around for the first several years out of undergrad. I taught high school, nannied in France, worked for a major engineering firm, at a dentist office, & at Battelle, a R&D company. I got brave & went back to school about 4 years ago after much soul searching & career counseling. This job is my first post grad school. I received an email about it from one of my professors & then did a little investigating. It's a part of Catholic Health Charities in rural Ohio in an under-served area. When I interviewed with MWCP I was floored by the medical home approach they were using. They were by far the most comprehensive "whole person/family care" I've come across. I shadowed and then a couple days later got the job offer. I was delighted to accept! And am still delighted to be a part of this amazing team.
What I love most about my job …
is working with such an invested team at MWCP…we have caught hold of this vision for the children of this community & they tirelessly go after day after day after day. And we have fun doing it. We laugh a lot. The kids & families make it worthwhile, of course. But too, it is so incredibly energizing to be like-minded & "in the trenches" with this team.
The biggest challenges for me …
…the family situations & dynamics that are harmful to kids…abuse, poverty, the system letting them down, etc. I walk away many days knowing the only thing left to do is pray…which is powerful & effective but often feels inadequate.
My advice to someone interested in this field …
My advice would be to somehow figure out that delicate balance of leaving work at work, but never losing sight of the individuals you serve. It is an honor to play a role insuch a crucial & life influencing way…but in order to serve tirelessly, you've got to stay engaged with family, friends, church community, etc. Also, if possible it's a good idea to practice in a town different from where you live to help that home/work distinction be a reality.
I work with lots of wonderful people that inspire me daily …
…from nurses Patti & Ashley who have such positive attitudes & are so good about anticipating needs, to Tracey who is a wonderful vision caster & leader in the psycho social realm, to Kelly who is my mentor and a wonderful nurse practitioner, to Brooke & Beth our administrative calms in the storm….Deb & Kathy have sacrificially served for decades…& several others truly giving of themselves beautifully…They inspire me to be more & serve more & laugh more…
As a kid what did I want to be when I grew up?
Well, I wanted to be everything at one point or another….that was part of the journey to medicine…so here I am. Maybe I'll teach again in nursing or hopefully travel internationally again to serve medically…who knows. But I love where I am now & I plan to enjoy it while I'm here 🙂
This is Kara with one of the kids she serves. She loves these kids so much, if we lived in her area I'd be taking my little Byrdie to her without a doubt! Having a medical practitioner that cares makes all the difference in the world! Thank you Kara for sharing with us!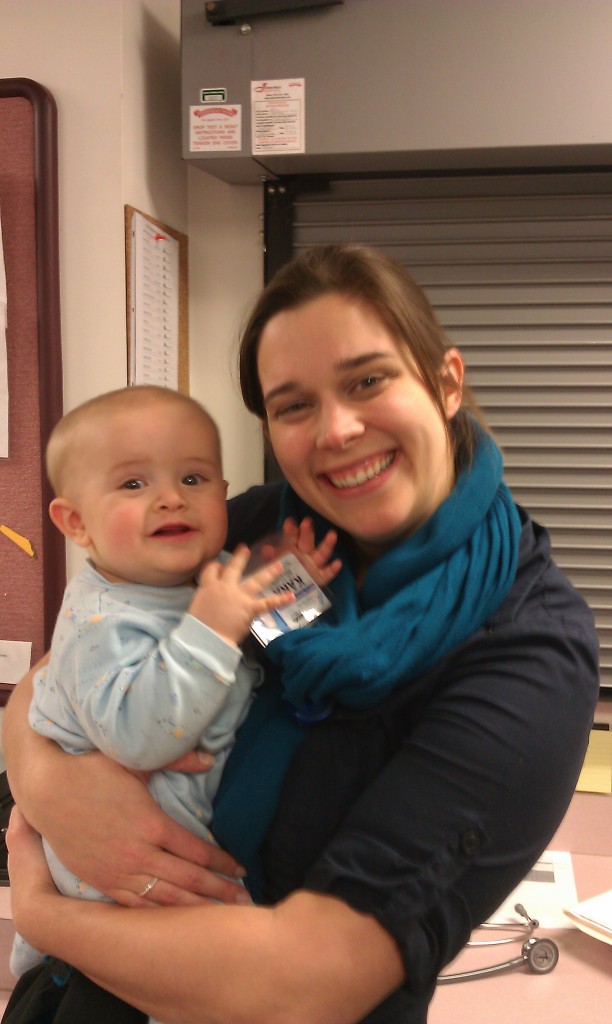 Do you love what you do? Have you met someone that obviously loves what they do so much it shows in their work? Share your stories in the comments! I'd love to hear from you!