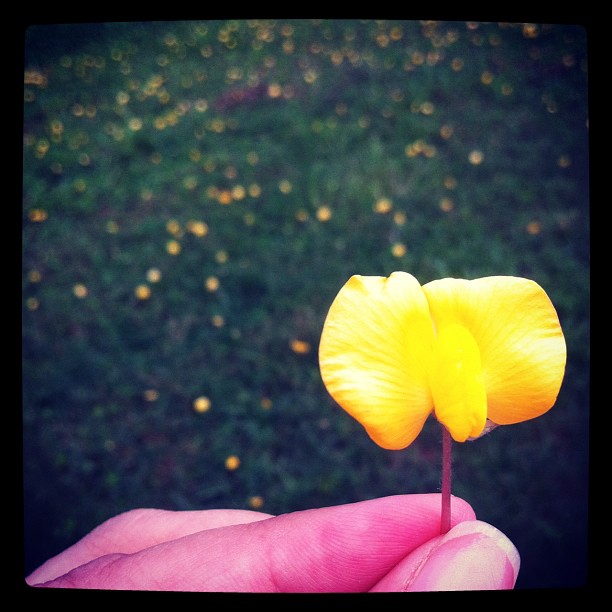 If you notice ALOT of yellow from me on Pinterest this week it's because … (drum roll please) … I'm guest pinning for Alt Summit on the Color Lovin': Yellow board! I saw a post about it on Facebook, voluntered and I'm so happy, pleased and honored to join all the all guest pinners! What's Alt Summit? It's an amazing resource for bloggers and they have a couple of events each year that I someday hope to attend. If you are a blogger or want to be or just need some design inspiration, definitely check them out.
So here's some yellow from my Instagram. A photo I took on the first day we moved here to sunny Florida in August. It represents new beginnings to me. Yellow is one of my favorite colors. Maybe it has something to do with the fact that it's sunny and after all those years of living in cloudy Ohio I craved sunshine like you wouldn't believe. In our last apartment I had one wall painted a bright yellow called "cheerful" and there are plenty of splashes of it around our house.
So here's to Alt Summit, the color yellow, sunshine and new beginnings for our family and this blog.